Xiaomi Redmi Note 11 Pro+ 5G
Xiaomi introduced some of the top affordable phones on the market in 2021. It was an excellent value-for-money alternative, providing outstanding quality and performance at a lower cost.
Now, the Redmi Note 11 Pro+ 5G has emerged on the market, aiming to attain the same amazing price-to-quality ratio with a few tweaks. It is, however, not alone, but rather a member of the Note 11 trio.
The Xiaomi Redmi Note 11 Pro Plus isn't as exciting to utter as its moniker, but it's a good phone for the money. It charges quickly and features a screen, CPU, and battery life that are well worth the money. However, the camera quality disappointed us, and the phone will not win any beauty contests.
Price and Availability
The Redmi Note 11 Pro Plus was announced in April 2022, two months behind its brothers, with a May release date.
The phone is available in the UK; however, Xiaomi does not release phones in the United States. It happens occasionally in Australia, so we could see a release there soon, but don't count on it.
The phone costs £369 in the UK, which converts to around $480 or AU$650 in Australia.
Display and Design
When it came to creating the Redmi Note 11 Pro+, Xiaomi's design team went above and above. It's a lovely piece of technology, both in terms of shape and color, but a large one.
The phone is 6.44 x 2.99 x 0.32 inches (163.65 x 76.19 x 8.34 millimetres) in size and 7.19 ounces in weight (204 grams). Despite the fact that this is a large phone, the mix of flat sides and rounded corners make it comfortable to handle.
You'll get the same boxy, straight-edged look as the curvy Redmi Note 10 Pro from last year. It's slightly thicker (8.3mm) and 2g heavier (204g), although these are minor variations.
We're still admirers of Xiaomi's material choices, with a glass back cover giving the phone a feeling of luxury despite the fact that it's still a budget phone. It has a beautiful silky shine to it, both visually and physically.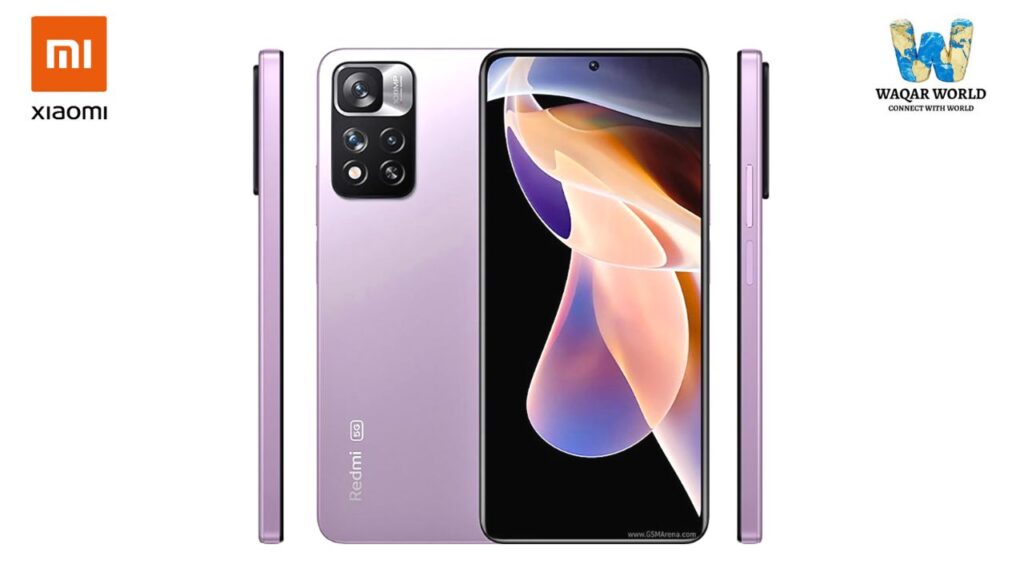 Although the phone's flat frame is made of plastic, it feels smooth to grip, and there's no creak or flex to speak of. Meanwhile, an IP53 rating should keep any rain showers at bay.
The phone's front contains Gorilla Glass 5 to protect the screen and the punch-hole type front-facing camera, as well as some additional protection provided by the IP53 certification, which indicates that the device is splash-proof and dust-resistant.
The Redmi Note 11 Pro+ features a 6.67-inch 120Hz AMOLED display with a resolution of 2400 x 1080 pixels and low bezels. For watching movies and videos, the blacks and contrast are excellent, and there are no concerns while viewing the phone from an angle. The visibility is excellent, and I had no trouble using the phone outside on a sunny day.
The default vivid mode also looks bright and realistic; however, you can tweak and modify the colors to your desire via the phone's display settings.
Performance and Software
In our review of the Xiaomi Redmi Note 11 Pro 5G, we were critical of its performance, but the Redmi Note 11 Pro Plus 5G improves on that.
While the new MediaTek Dimensity 920 5G processor isn't a night and day upgrade over the Snapdragon 695 5G, it is unquestionably speedier. The Realme 9 Pro Plus is powered by the same processor.
You're looking at a slick runner that, like that phone, is more than capable of justifying switching to 120Hz display mode as soon as you turn it on. Genshin Impact's gaming performance is adequate rather than outstanding, with a workable frame rate (with the occasional hiccup) even after bumping it up from the default Low graphics option to Medium.
You won't have to worry about the phone overheating when hammering the simulated buttons on the screen thanks to Xiaomi's LiquidCool 2.0 technology.
To put it another way, the Redmi Note 11 Pro+ was a dream to use on a daily basis. I had no issues navigating the user interface, accessing the web, or viewing videos. Everything loaded up smoothly and swiftly.
The Redmi Note 11 Pro+ came with Xiaomi's MIUI 12.5.2, which was strange given that the Redmi Note 11 Pro I had previously tested had already received the MIUI 13 upgrade. However, what's more, upsetting is that both of those MIUI versions are based on Android 11, which is already several months old.
When you combine the outdated software with the fact that the Redmi Note 11 Pro+ is only guaranteed two years of major software upgrades, it becomes clear that this is one of the Redmi Note 11 Pro+'s biggest flaws. To put it another way, the most recent Android version that comes with this phone is Android 13.
Returning to Xiaomi's MIUI, the software is now more user-friendly and straightforward. Things like the app drawer and pulling down the notifications menu from anywhere on the screen give it a more stock Android feel at times.
At the same time, certain useful features from Apple's iOS software have been incorporated. The control center, for example, has a similar design concept, with large toggle buttons mixed in with Android's smaller ones.
Unfortunately, the bloatware apps that are already preinstalled on the Redmi Note 11 Pro+ are one of the things that Xiaomi phones are notorious for. The good news is that you can simply remove them all; the bad news is that it will take some time.
Camera
The primary camera has a resolution of 108 megapixels.
8 megapixels, ultra-wide, and unnecessary 4K video with a 2-megapixel macro is back.
The cameras of the Xiaomi Redmi Note 11 Pro Plus 5G are identical to those on the Redmi Note 11 Pro 5G. A 108-megapixel primary camera with a Samsung HM2 sensor, an 8-megapixel ultra-wide, and a 2-megapixel macro are all included.
The 108-megapixel primary camera is, of course, the star of the show, and it's the same sensor that was used in last year's Note 10 Pro 5G. Shots taken with it are decent, with good quality and a realistic color palette — as long as you don't use the AI scene selection.
The main camera is the center of attention in this scene. It produces images that are sharp and have a wide dynamic range. Samsung's HM2 sensor, which is powering it, plays a large part in its capabilities, such as the 108MP mode, which produces a highly detailed image when you take a shot. The primary camera, on the other hand, does not shoot at 108MP by default; instead, it employs 9-in-1 binning to create larger pixels that can collect more light, resulting in a 12MP output—which is beneficial in low-light situations.
The 8MP ultra-wide camera likewise performs admirably in terms of producing great resolution and a broad dynamic range. Thankfully, when compared to the primary shooter, there doesn't appear to be any variation in color representation.
The 2MP macro camera is likewise rather crisp, although you won't be able to get as close to the subject as you would expect from a macro camera.
Those who enjoy taking selfies will be pleased to learn that the front-facing camera will not disappoint. It produces photographs that are as good as I could hope for, with excellent clarity and attractive colors. When shooting with the front-facing camera, the dynamic range appears to be decent as well.
The ultra-wide was noticeably more stable, which is to be anticipated given that wider lenses are more tolerant of movement.
Last but not least, the audio recorded by the Redmi Note 11 Pro+ mics while I was taking the video was excellent, which is something that cannot be stated for many low-cost cellphones.
Audio Quality
One of the nicest aspects of the Redmi Note 11 Pro+ is the audio quality emanating from the speakers. The highs and mids are well-represented, and the bass is adequate for a phone at this price point.
The top speaker has two speaker grills, one that fires forward from the top bezel and the other that fires upwards from the top of the phone's frame.
Even at maximum level, the sound produced by this twin speaker setup is rich and full. Speaking of volume, there's enough of it, with plenty of room for you to hear your phone in noisy surroundings or when you leave it in another room.
When a company puts a name on one of its equipment, it's usually just a marketing ploy, but in this case, the SOUND BY JBL engraving appears to have more to it than that. There's also Dolby Atmos support.
As previously indicated, there is a 3.5mm audio connection on the device, so you may use wired headphones if you like.
Final Thoughts
Xiaomi has done it once more. The Redmi Note 11 Pro+ is yet another excellent and well-rounded cheap phone from Xiaomi. It covers the majority of what makes a phone amazing, such as display, audio, battery, and camera. It's now even easier to recommend applications.
This Redmi Plus variant likewise suffers from outdated OS. Furthermore, there are just two major Android upgrades available.
But, if you can get beyond these flaws, the Redmi Note 11 Pro+ is a fantastic budget-friendly phone that will almost certainly make you satisfied with your purchase.