Unique Things to Consider about Heart Attack Recovery
Everybody knows that life is unpredictable! However, we can predict how our health will be in the future. The exponential rise in the number of deaths owing to cardiac arrest is today's disguised wake-up call.
I know obviously, you can be scared and overwhelmed if you've had a heart attack. But don't worry! I am going to share things that aren't found anywhere else about Heart Attack Recovery.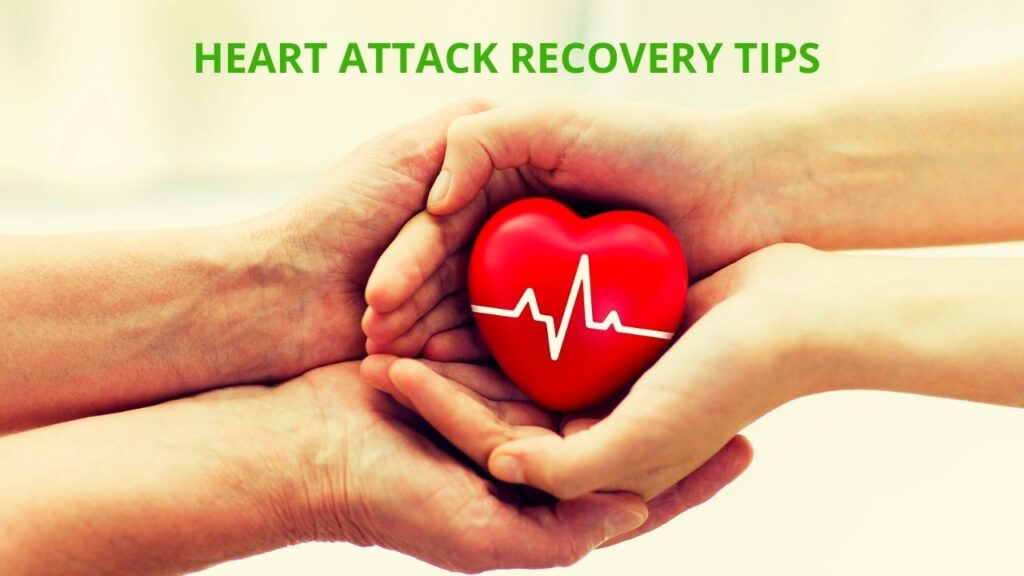 Do you know your heart's capacity to pump blood to the rest of your body may be affected? You might also be at risk for a second heart attack, unfortunately. You can also face illnesses including stroke, renal disease, and peripheral arterial disease (PAD).
According to my opinion, there are several factors to consider, beginning with self-care. During this moment, seek assistance from others around you. Let's start with some causes of a heart attack.
What should you do if you have a heart attack?
You need immediate treatment after a heart attack to unblock the blocked artery and reduce the damage. Call emergency if you think you're having a heart attack. Within 1 to 2 hours after the onset of symptoms, the optimal time to treat a heart attack is. Waiting longer causes greater cardiac damage and lowers your chances of surviving.
If you've phoned for help and are awaiting their arrival, chew an aspirin (325 mg). Aspirin is a powerful blood clot inhibitor that can reduce the risk of mortality from a heart attack by 25%.
When you will get back to your normal routine after a heart attack?
You'll want to get back to your normal routine after a heart attack. This is especially true if you've just been admitted to the hospital. That, however, is dependent on your employment, recreation, and sexual activity, as well as your heart's state. To give your heart a time to mend, begin cautiously. Your doctor will inform you when you may resume normal activities and what you should do in the meanwhile. Do not exercise without first consulting your doctor. Become a participant in a cardiac rehabilitation program. As you exercise, this checks your blood pressure, heart rate, and pulse.
How can you keep a heart attack from happening again?
The goal after a heart attack is to keep your heart healthy and reduce your risks to prevent additional heart damage. Take your medications exactly as directed.
Consume a healthy diet, such as the Mediterranean or Dash diets. A plant-based diet is a great option to consider.
Maintain a healthy body mass index (BMI): Your primary care physician can help you set a healthy weight goal and give tools and support to help you achieve it.
Manage your current health issues: High cholesterol, high blood pressure, and diabetes are all examples of this.
Carefully select your fat calories.
Consume a wide range of meals containing the proper quantity of protein.
Reduce your intake of simple carbs and rely on complex carbohydrates for energy instead.
Reduce your salt intake while increasing potassium, magnesium, and calcium
Reduce your stress levels by practicing yoga, deep breathing, and meditation.
Reduce the amount of work required of your heart.
Improve your heart's function and recuperation.
Reduce cholesterol levels.
More medications may be provided if necessary. Among these are medications for irregular heartbeats, blood pressure control, angina (chest discomfort), and heart failure. It's important not to rush your recovery after a heart attack because it might take months. Take your meds on a regular basis, not only when you remember or when you have a doctor's visit.
Suggestions for a Healthier Way of Life after Heart Attack
You may take action to recover after a heart attack and avoid having another one. "Secondary prevention" is the term for this. First, figure out what kind of heart condition you have. Your doctor will discuss risk factors and strategies to avoid further heart damage. Then, for a healthy lifestyle, follow the guidelines below.
Maintain a healthy blood pressure level
High blood pressure puts your heart and blood vessels under strain. Consult your doctor about measures to keep your blood pressure under control. This includes physical activity, a low-salt diet, and weight loss if you are overweight. Your doctor may also prescribe blood pressure medications to help you manage your blood pressure. All drugs should be taken according to your doctor's instructions.
Maintain a healthy cholesterol level
Cholesterol is divided into two categories. HDL (high-density lipoproteins) is "good" for your health. LDL (low-density lipoproteins) is "bad" for your health. A high level of "bad" cholesterol raises the risk of heart disease. If you've had a heart attack, your doctor will prescribe cholesterol-lowering drugs. You should also begin an exercise routine and consume a heart-healthy diet.
Diabetes should be checked
If your body does not create any insulin, you may have Type 1 diabetes. Type 2 diabetes develops when your body does not create enough insulin or does not utilize it properly. Diabetes raises your chances of having a heart attack or stroke. Consult your doctor about obtaining a cancer screening.
Maintain a healthy stress level
Heart attacks are frightening and unpleasant. Seek help from your doctor on how to deal with your emotions. Depression and stress have been linked to an increased risk of heart disease. Following a heart attack, depression, and other mood disturbances are typical. It's possible that your family doctor will do a test to see if this is the case. They may give treatments such as counseling and drugs if they are discovered.
Conclusion
Consequently, there are several local and national cardiac support groups where you may meet people who have gone through similar situations. Seeing your doctor on a regular basis might help you discover heart problems or other medical concerns you weren't aware of. This can also aid in the treatment of issues earlier. As a result, regular doctor check-up is essential.