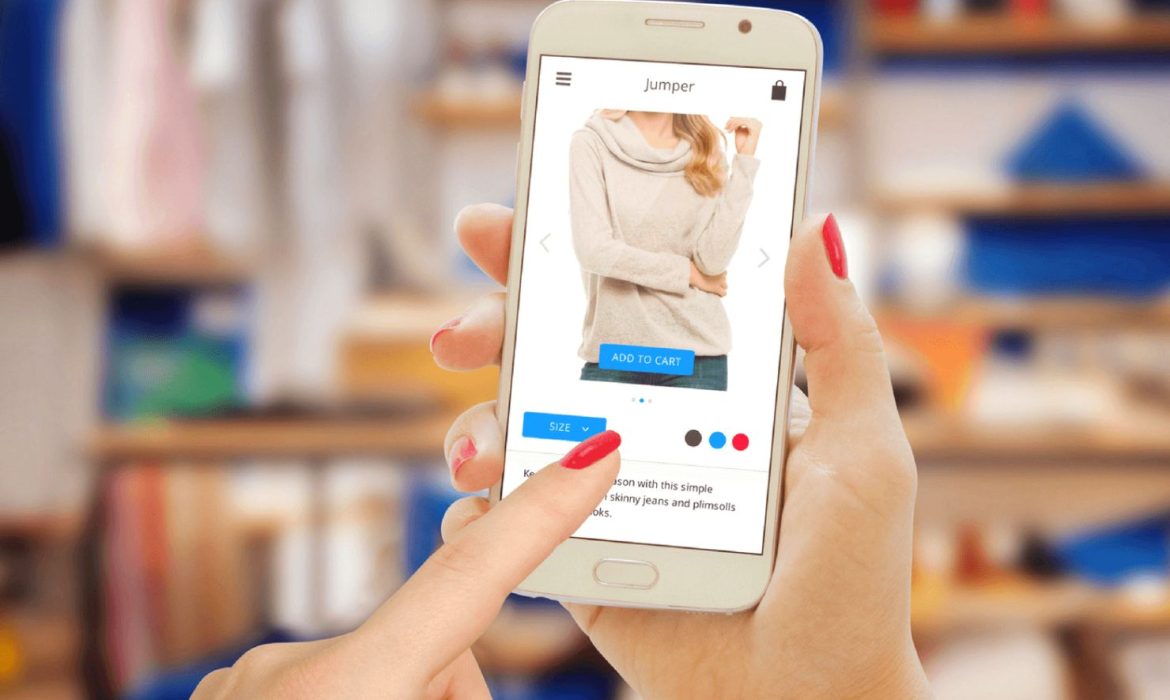 From October 1, 2022, Facebook will no longer let users hold live shopping events, according to a blog post by Meta. It will instead transfer its attention to Reels, Meta's short-form video product that is accessible on both Facebook and Instagram, citing a shifting preference for short-form videos among users as the motivating cause.
To simplify online buying and provide shops of all stripes the tools they need to expand their companies, Facebook introduced live shopping in August 2020. It offered an interactive opportunity to communicate with viewers and sell products.
Ecommerce shops will still be allowed to use the Facebook Live tool, but they will not be able to tag or make playlists of their items. Retailers will thus need to find additional channels for selling goods on Facebook, such as buying display advertisements and developing collections.
Moving Highlights Increased Attention on Short Videos by Meta
Instagram users first reacted negatively to the video function, but it has grown in popularity. 11 of the top 20 Facebook postings in the fourth quarter of 2016 were short-form videos, according to the Integrity Institute, a social media research tank.
11 of the top 20 Facebook postings in the fourth quarter of 2021 were short-form videos, according to the Integrity Institute, a social media research group. As a result, businesses now have the chance to utilize videos to categorize items, provide calls to action, and interact with their target market. To facilitate more thorough exploration and selection, you can also tag goods in Reels on Instagram. By enabling sellers and producers to use sponsored adverts to promote their material, Meta has also boosted the possibility that Reels may bring in money for the business. If you are interested in other updates of meta and want to get engaged, you can explore Meta Announces First-Ever Drop in Ad Revenue at Waqar World.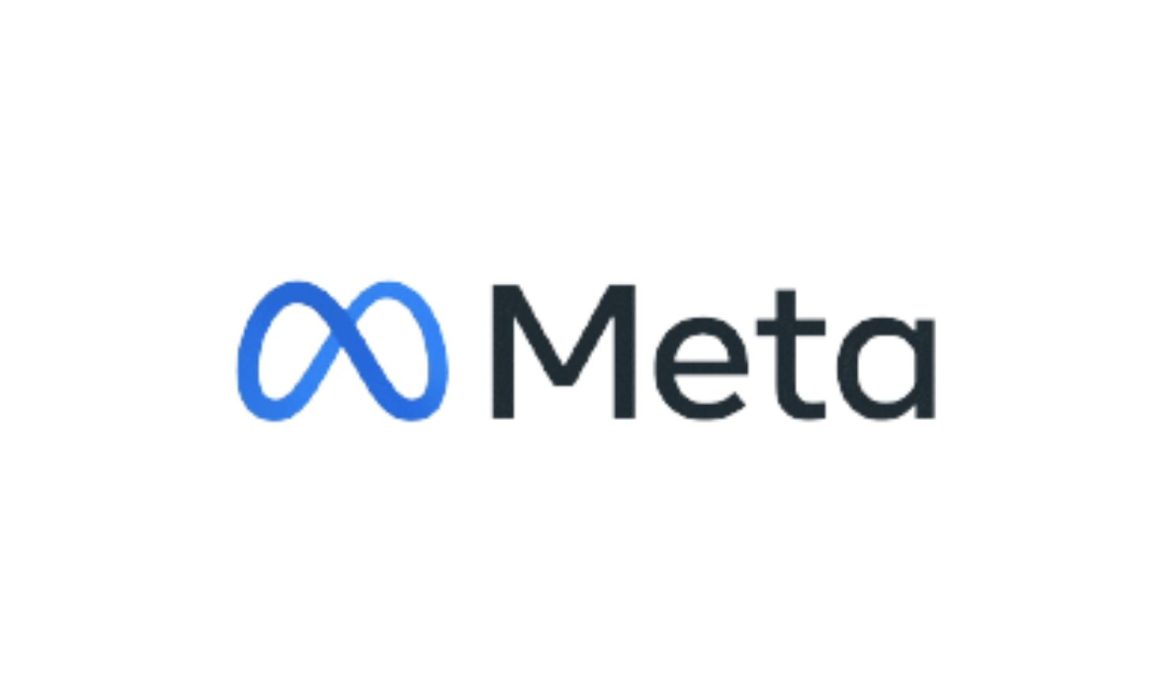 In its Q2 2022 financial report, Facebook parent company Meta discloses its first-ever year-over-year loss in advertising income. The company's first-ever year-over-year loss in advertising income is revealed in Meta's most recent financial report, indicating a declining trend that it expects to continue.
The ten-year run of ad revenue growth for Meta comes to an end in the Q2 2022 financial release. In light of these numbers, Waqar World will discuss why this is important, what it implies for marketers, and what Meta will do going forward.
Meta's Revenue Drop Is Linked To the Economy
The enormous decline in Facebook's revenue is the result of several issues. Mark Zuckerberg, the CEO of Meta, claims on an investor conference call that a general economic downturn is to blame for his firm failing to meet expectations. Let's go through what he said:
"It appears that the economy has entered a slump, which will have a significant influence on the digital advertising industry. Although it's always difficult to gauge how long or how deep these cycles will last, I'd argue that the current state of affairs is worse than it was a quarter ago".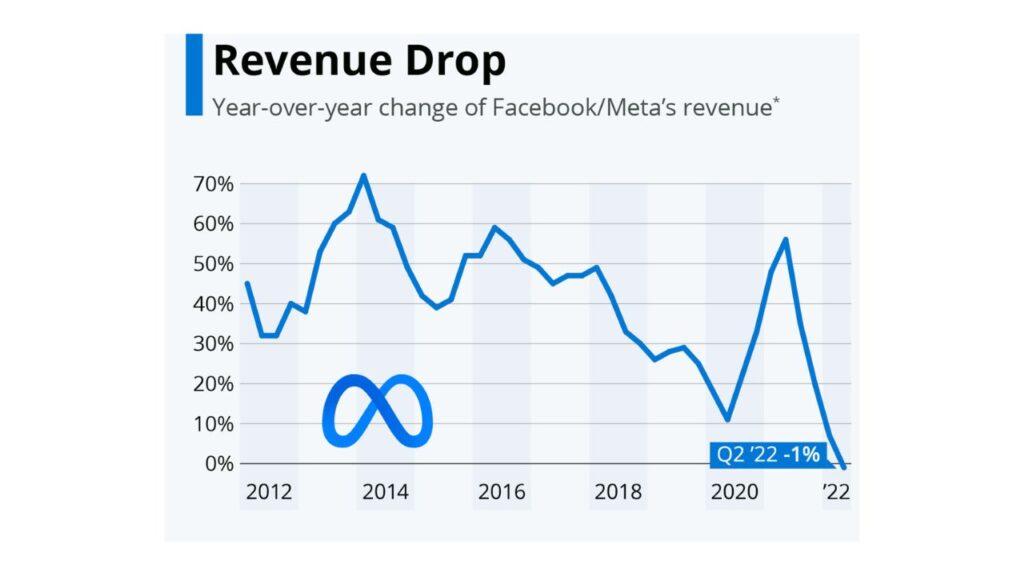 Problems for Meta
Along with a sluggish economy, Apple's privacy settings are a problem for Meta. The decline in revenue growth that began when Apple introduced the option for customers to ask applications not to follow their data is only being accelerated by the current economic climate. Because Meta doesn't have access to as much information about users, individuals receive less relevant advertising in their feeds as a result.
The advertising division at Meta is in even worse shape as a result, and Zuckerberg is warning investors to anticipate further revenue declines in the coming quarter. Not everything is horrible, though. We'll go through additional report highlights in the part after this.
What Numbers Are There?
Comparing Q2 2022 to Q2 2021, Meta's ad income decreased by 1%. Despite expecting to make $28.94 billion through advertising, Meta made 28.82 billion. It costs a lot of money to run Zuckerberg's Reality Labs division, which is responsible for the Metaverse project. In Q2, project-related expenses cost Meta $2.8 billion.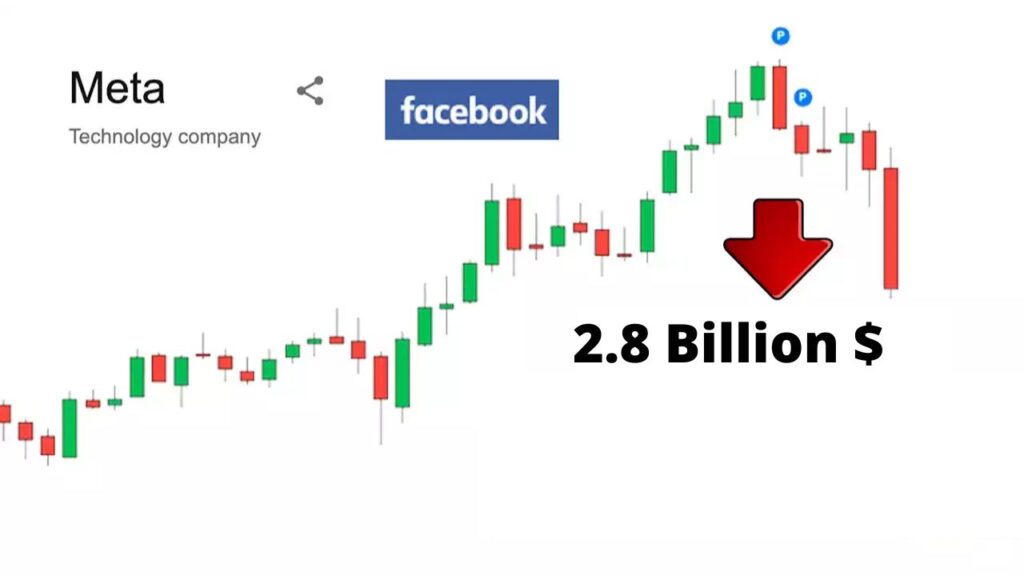 Facebook's daily active users are up 3%, which is a promising development. There are about 1.97 billion daily logins. Facebook, Instagram, Messenger, and WhatsApp all had a 4% increase in daily active users over the previous year.
There are no signs that consumers are abandoning Meta's collection of applications, which suggests that the firm has a chance to increase income if it can figure out how to make advertisements more efficient. We'll discuss what this means for companies and marketers that regularly use Meta's applications in our following piece.
Why Does It Matter?
No in any way, the popularity of Meta's apps is diminishing. There is an audience. The issue is that because of their reduced spending, advertisers aren't obtaining the same return on investment from their advertising as they formerly did.
Meta intends to provide new forms of monetization to address the issue of diminishing ad income. More precisely, the business is figuring out how to profit from Reels. Zuckerberg emphasizes his commitment to constructing Facebook and Instagram around Reels in reaction to the Q2 financial announcement.
One of the only areas of Facebook and Instagram that isn't entirely monetized is the Reels viewer. So while it doesn't now produce income, it may do so in the future. Meta wants to resemble TikTok more. Other sorts of content will ultimately receive less attention as Meta places more emphasis on reels. To keep exposure to Meta's applications, companies and marketers should think about how to mix in the short-form video. Reels could be a good option to increase your reach if you're not seeing the results you want from Facebook advertisements in this regard. If you want to get updates about Googlebot Updates, you can visit our blog "Googlebot Updates