Oppo Find X5 Pro Review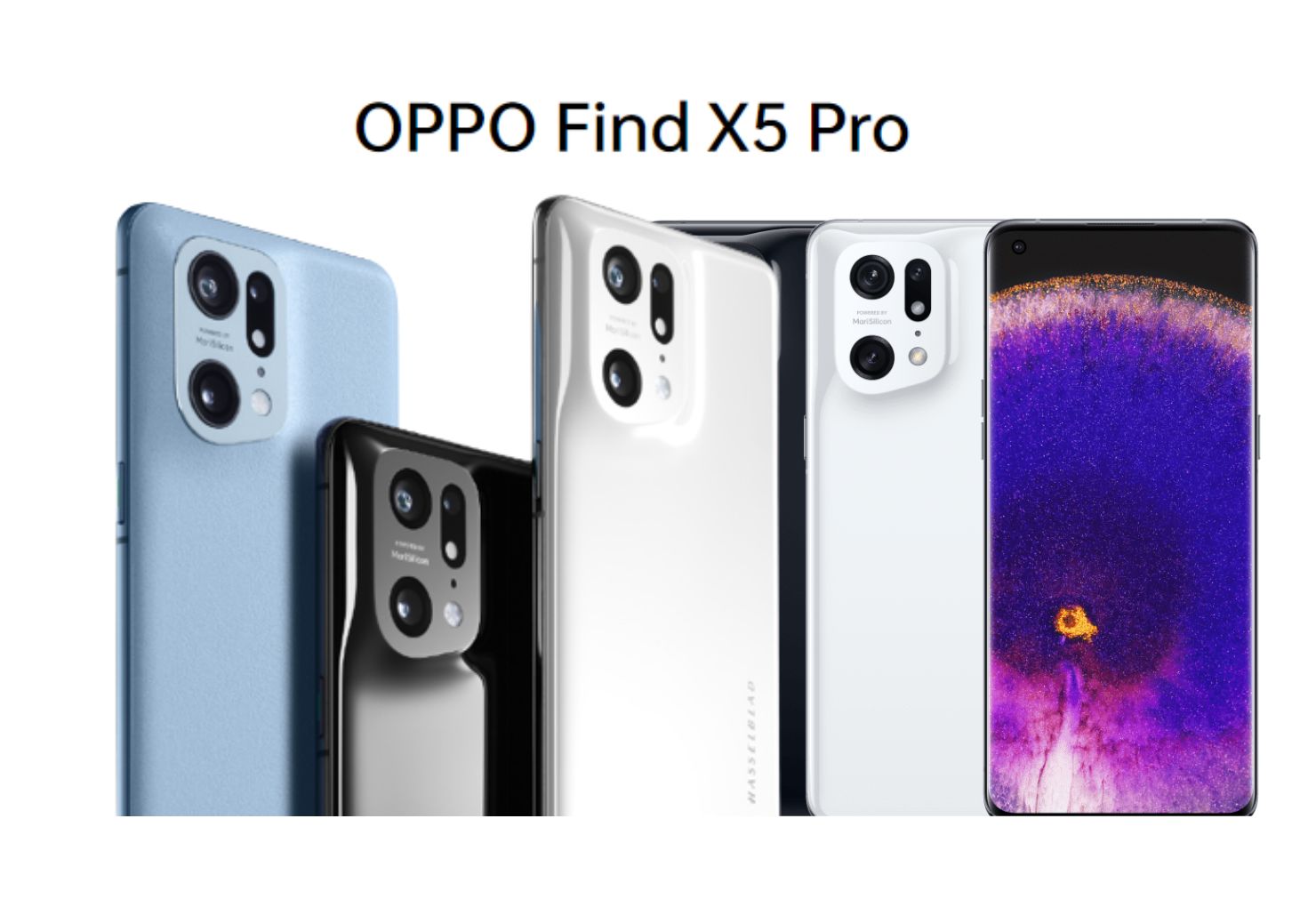 The Oppo Find X5 Pro features a unique appearance, with the rear camera array resting in an irregularly shaped, elevated section. Due to Oppo's lack of an X4 line, the X5 Pro is the handset's successor.
The BBK Holding phone-making subsidiary that gave us dynamic refresh rate screens with wide color spectrum coverage and superfast charging before it was cool is out with its new flagship, the Oppo Find X5 Pro, to replace the Find X3 Pro and its distinctive Micro lens Camera.
Display and Color
The OPPO Find X5 Pro retains the Find X3 Pro's distinctive design language, with a ceramic back that also covers the camera bump, giving the impression that the entire rear, including the camera module, is one piece. Instead of having an abrupt "end" like other camera islands, the hump also eases toward the rear in a slope. In renderings, it appears weird, yet it looks excellent in photographs and feels great in the hand. This is a phone with no sharp edges because the ceramic back and the glass front both curve slightly at the ends to blend into the frame.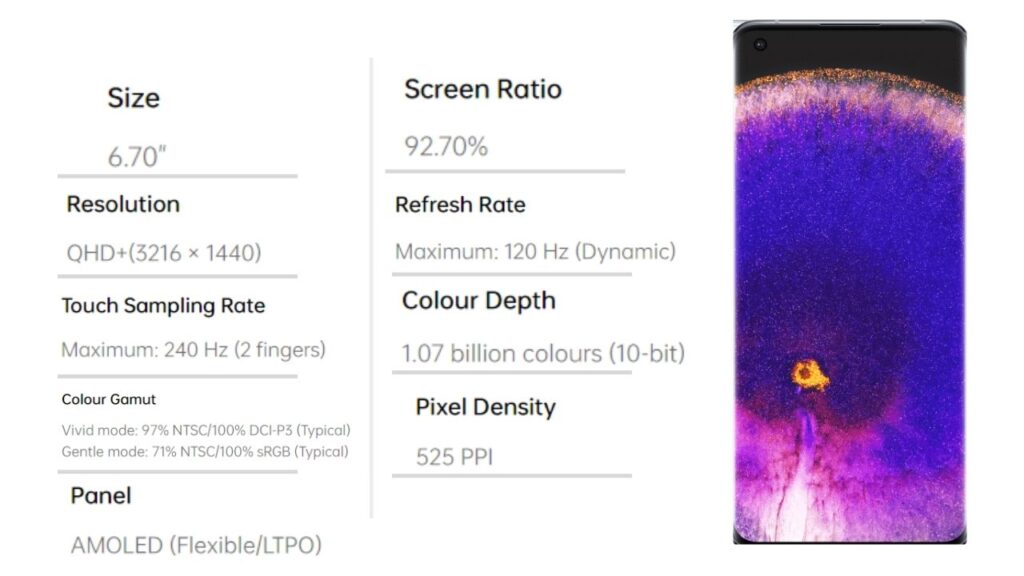 Ceramic White and Glaze Black are the two colors available for the Find X5 Pro, highlighting the superior material used for the phone's IP68-rated body. The ceramic back is two times tougher and two times better at heat conduction than a conventional phone glass panel, keeping the Find X5 Pro effectively cooler under gaming stress.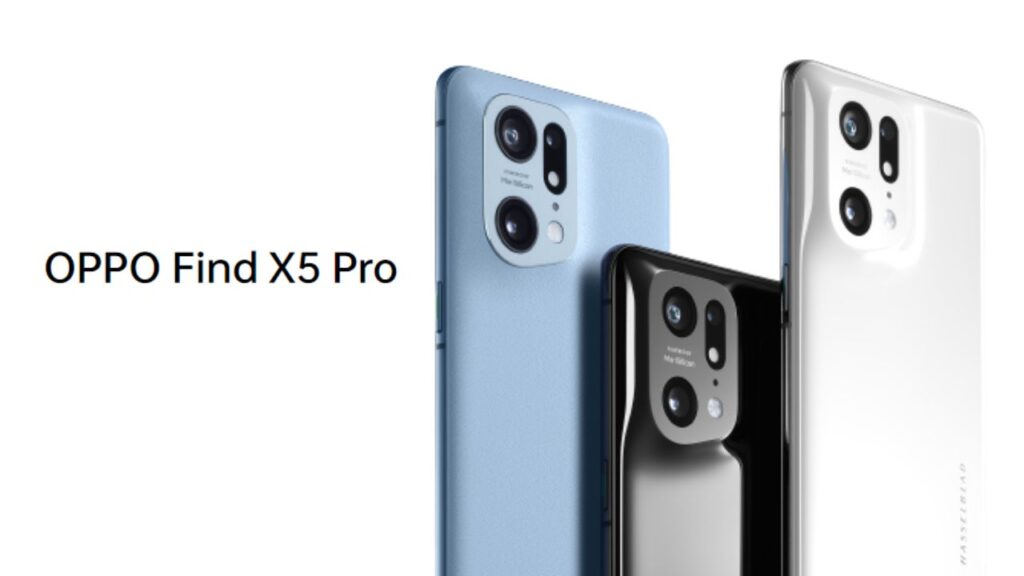 The camera island has a unique asymmetric shape with no harsh edges that rise gradually from the back and merges in more seamlessly than traditional rectangular or square islands. The Find X5 Pro uses "multi-brightness color calibration" to make the most of its great display panel's capabilities, ensuring that the screen is as color-true in all lighting settings.
Performance and Software
The Qualcomm Snapdragon 8 Gen 1 processor is combined with the 10 Gigabit X60 5G modem, 12 GB RAM, and 256GB of internal storage in the Find X5 Pro. We measured download speeds of 700+ Mbps via 5G; however, these are totally dependent on what your 5G carrier network of choice can manage at the time and location. The processor's speed and overall performance are on par with the flagship chipset.
During our weekend contact with the Find X5 Pro, everything ran smoothly and without stuttering, and we didn't detect any loading difficulties. This might possibly be attributed to Oppo's superb ColorOS 12.1 overlay on top of Android 12.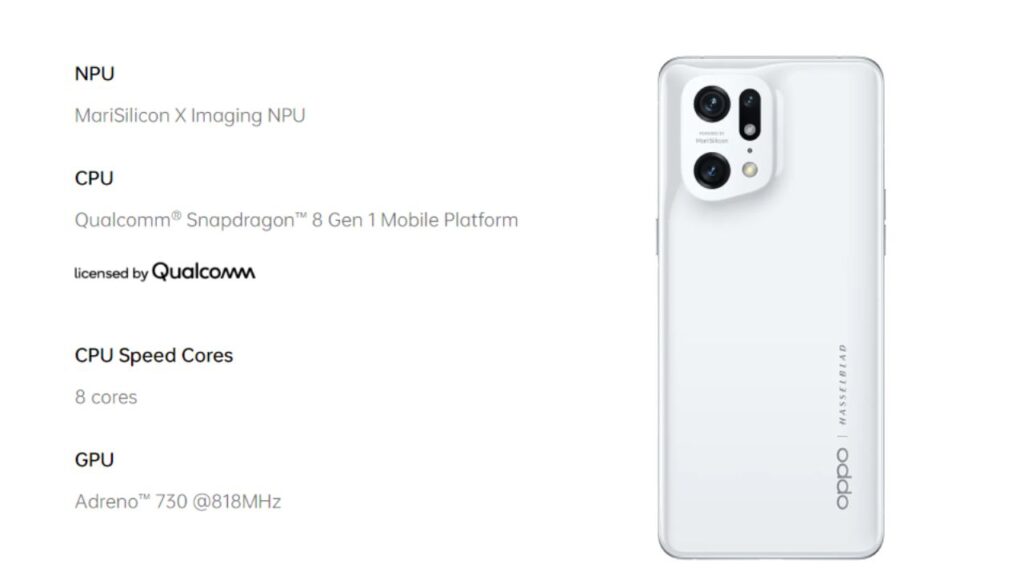 This could also be thanks to Oppo's excellent ColorOS 12.1 overlay on top of Android 12 on the Find X5 Pro. We won't comment on the specifics of the interface because Oppo still needs to send a few more updates to bring it up to the retail level, but based on our experience with the Find X3 Pro, ColorOS 12.1 is perhaps the best balance of features, visuals, and performance in terms of Android interfaces. Oppo has come a long way in just a year or two.
Battery and Charging
The Find X5 Pro's 5000mAh battery is split into two sections to allow for speedier charging, and it performed admirably in our benchmark testing. It even outperformed Apple's iPhone 13, Pro Max, in the YouTube streaming test, which is a commendable achievement given Apple's ability to combine in-house hardware and software.
Despite testing with both SIM card slots active and 5G enabled at all times, we noted that the phone drains extremely gradually with ordinary mixed usage in our regular interactions with it. We checked the battery record the next day after charging it to 100% and found that we had 45 percent remaining after 23 hours and a little over three hours of screen-on time. Extrapolating from this, the phone could easily survive a weekend without charging, with roughly six hours of screen-on time in total, which is a fantastic performance for a powerful flagship with a 120Hz 1440p display.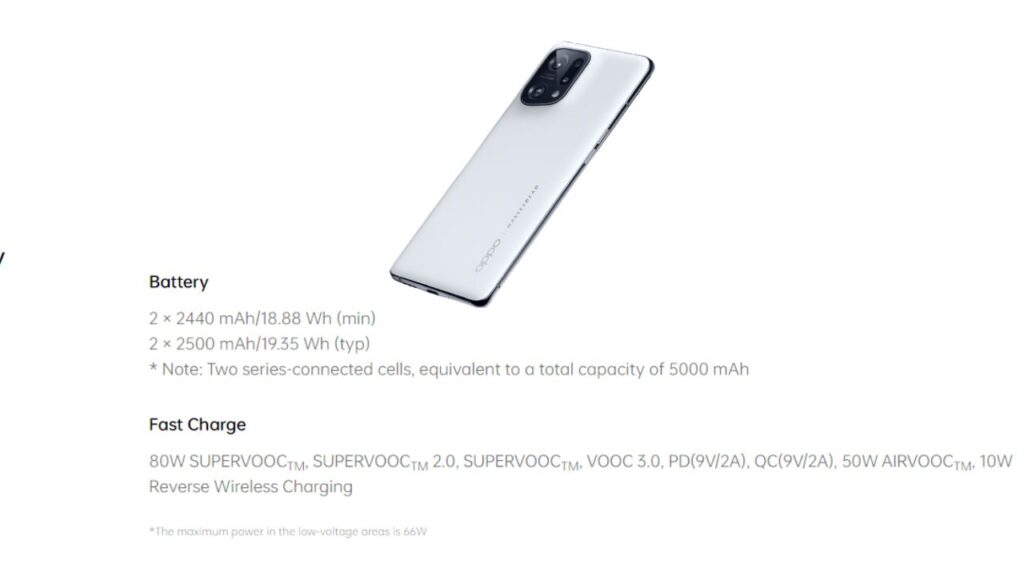 The Oppo Find X5 Pro also has one of the quickest flash charging methods on a premium phone, the 80W SUPERVOOC, which claims to charge the phone from a practically empty 5000mAh battery to 50% charge in just 12 minutes. That's exactly what we found, and we were able to fill the 5000mAh battery from empty in under half an hour, which is an incredible feat for a flagship phone that you can buy right now.
The 50W AIRVOOC wireless charging method is also no slouch, charging the battery to full capacity in only 47 minutes. For comparison, the wireless charging on the Find X5 Pro is faster than the 45W cable charger that Samsung uses to charge the same capacity battery in the Galaxy S22 Ultra, which you must purchase separately.
Camera
The MariSilicon X is a new processor created by OPPO to perform image processing.
The main and ultra-wide cameras are both excellent, with the latter being the best in the industry.
The video stabilization is excellent, yet it falls short of the Galaxy S22 Ultra and iPhone 13 Pro.
The Find X5 Pro retains most of the same camera sensors as the Find X3 Pro from last year, exception of the aforementioned micro-lens. A pair of 50MP cameras with wide and ultra-wide focal lengths, as well as a 13MP 2x telephoto zoom lens and a 32MP selfie camera, is included. The primary 50MP camera's aperture and the selfie camera's aperture are both marginally quicker than last year, but there are no further camera lens enhancements. OPPO, on the other hand, is predicting significant photography advancements thanks to a new self-developed processor called MariSilicon X found within the phone.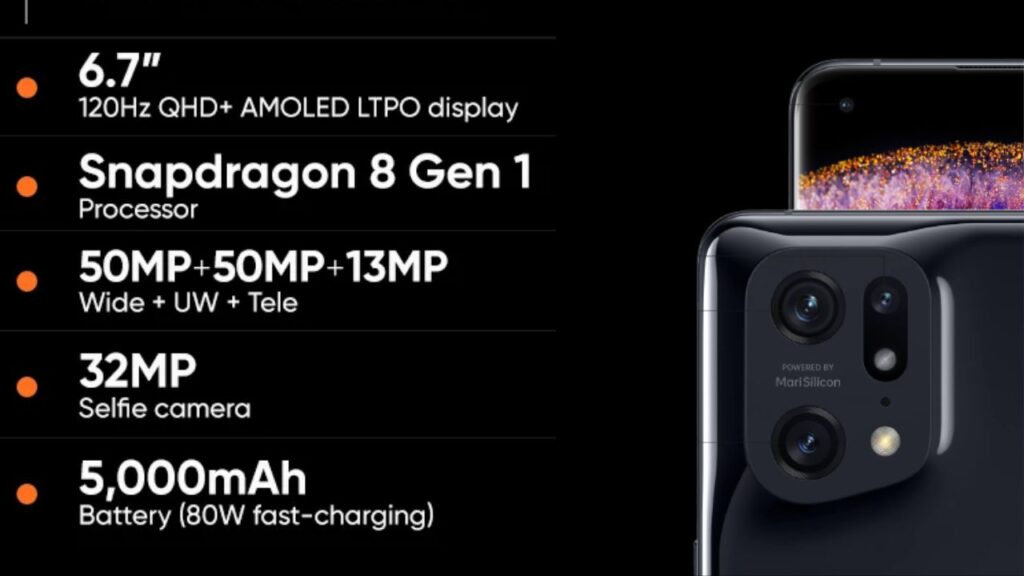 The MariSilicon X is a 6nm NPU (Neural Processing Engine) that can manage up to 18 trillion operations per second, according to OPPO, and the majority of this power is utilized to perform efficient machine learning algorithms for capturing videos.
Final Thoughts
The Find X5 Pro features one of the best screens we've ever seen in a phone, and it can match or even outperform flagships like the Galaxy S22 Ultra or iPhone 13 Pro Max in most other categories including camera performance, and battery life, 5G connection, and charging rates.
Despite its many advantages, the premium ceramic Oppo Find X5 Pro might be priced similarly to Samsung or Apple's best, which would be a difficult hill to climb at launch. The Oppo Find X5 Pro is a must-have if you can acquire it from Asia, where it'll be significantly cheaper, and you'll also be able to purchase a special blue leather variant.