Mesmerizing Minced Chicken Lollipop Recipe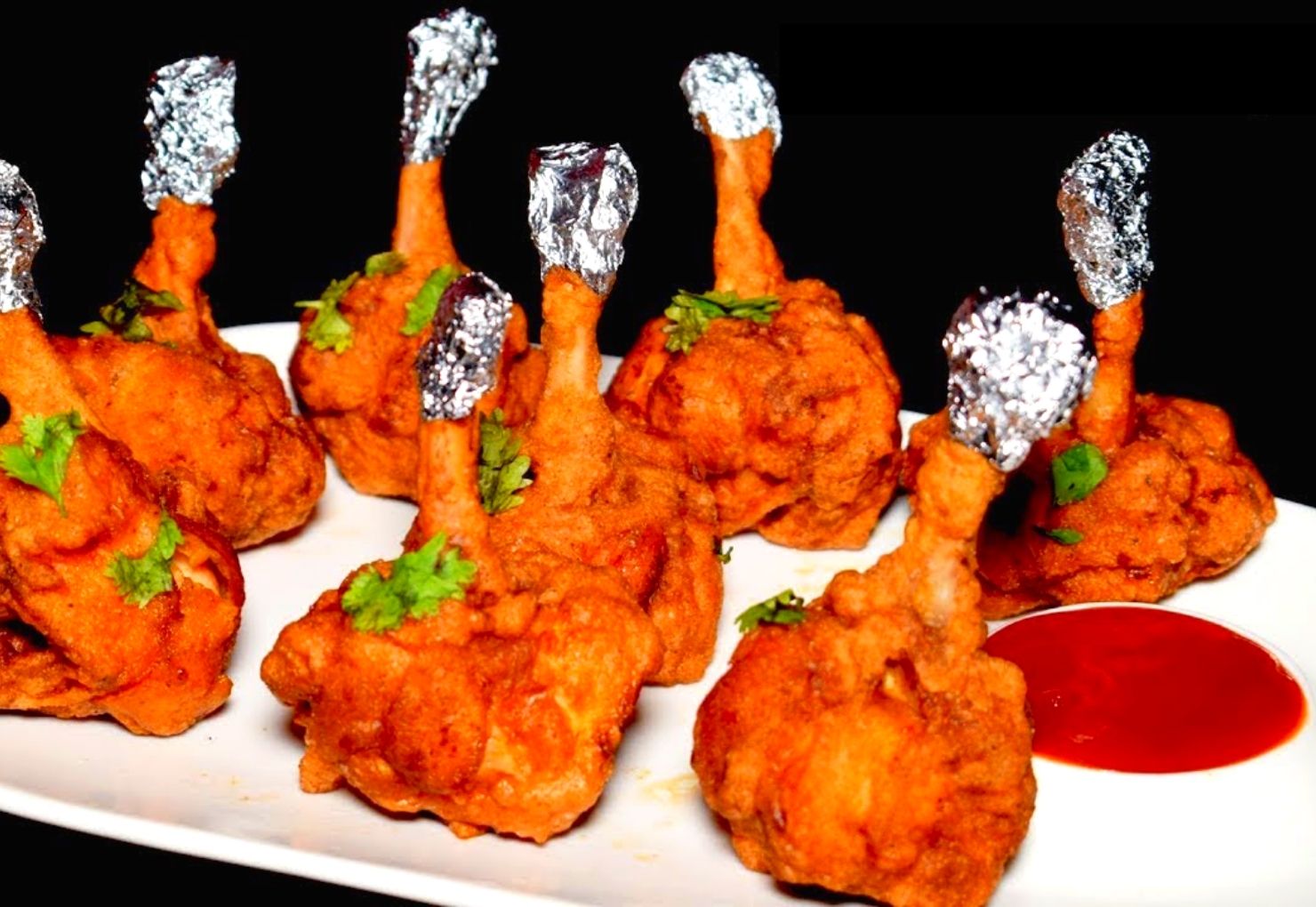 Are you aware of the tasty minced chicken lollipop recipe? We as Pakistani adore chicken meals and eat them at any time of day. They're quite tasty and indulgent.
Who doesn't like a juicy and crispy dish of chicken? To produce the characteristic flavor we all adore, tender chunks of chicken are wrapped in lip-smacking spices and coated in breadcrumbs.
The nice thing is that each type of crispy chicken is simple to create; the only difference is the seasonings, and the procedure is fairly identical.
Today, we've discovered a unique crispy chicken dish that is sure to wow. Aren't we all familiar with crispy chicken wings? Have you heard of minced chicken lollipops, though?
Not surprisingly, good health and a healthy weight go hand in hand, and using nutritious items in the kitchen may help you achieve both. Protein is required for a variety of structural and metabolic functions in the body; however, the health advantages of meat differ depending on the fat content.
To add to the list of chicken recipes, we have one more fantastic dish for you. Minced Chicken Lollipop is the name of the treat. This is the greatest meal to serve during a party since it is both delicious and simple to prepare.
So let's come to the point of how we can cook this yummy recipe. I know you have a lot of questions about this delicious recipe and I am here to answer all of your interesting questions.

Ingredients to Make Chicken Lollipops using Minced Chicken
| | |
| --- | --- |
| 1 | 300 gms Boneless Chicken |
| 2 | 1 cup Breadcrumbs |
| 3 | 2 tbsp Cornflour |
| 4 | 2 tbsp All-Purpose Flour |
| 5 | to taste Salt |
| 6 | 1 tsp Red Chilli |
| 7 | 1/2 tsp Black Pepper |
| 8 | 1 tsp Coriander Powder |
| 9 | 1 tsp Cumin Seeds powder |
| 10 | 2 Green Chillies |
| 11 | 1 tsp Ginger, finely chopped |
| 12 | 5-6 Cloves of Garlic, finely chopped |
| 13 | 1 tbsp Coriander Leaves, finely chopped |
| 14 | Oil To Fry |
Ingredients to Make Chicken Lollipops using Minced Chicken
How to Make Chicken Lollipops using Minced Chicken
I am going to tell you the whole procedure of how you can easily make chicken lollipops. In the first step, you need boneless chicken. Then wash and clean the boneless chicken. Place it in a mixing jar. Mixing a jar is very common in every home. So, place it in the mixing jar then add ginger garlic paste. If you don't have paste no problem use ginger cut it into small pieces and adds garlic cloves, and green chilies. Blend the whole thing until smooth.
Then in the second step transfer the mixture to a bowl and stir in the cornflour, salt, black pepper, green coriander, red chili, coriander, and cumin powder. Mix them thoroughly and set them aside. In a mixing basin, combine all-purpose flour, water, and salt to make a thin batter. Also, for heating, keep the oil on the gas.
Using flour and water make a thin batter. Make a lollipop out of the mixture, insert an ice cream stick in the center, and deep-fried the chicken lollipop until crispy and golden brown. The covered raw lollipops may be frozen and fried anytime you like.
Grease your hands with oil and begin shaping the mixture into lollipops. Place an ice cream stick in the center to make a lollipop shape. Now raise each piece and cover it with bread crumbs before dipping it in the batter.
You may put them in the fridge to set for a while if you wish. You may also cook it right away. Deep fry them until golden brown and crispy, then serve with your favorite chutney or dip.
Minced Chicken Lollipop's Health Benefits?
Chicken is one of the greatest sources of lean, high-quality protein. It is good for dieters and is good for the cardiovascular system because it is low in cholesterol.
This sort of fowl is high in lean protein and low in fat. Vitamin B, vitamin D, calcium, iron, zinc, and tiny levels of vitamin A and vitamin C are all found in chicken.
Chicken includes two to three times more polyunsaturated and monounsaturated fat than most red meats, which are healthier fats than those found in red meat. Chicken also has a low salt content and a low overall carbohydrate count. It does not include any dietary fiber.
As a result, Minced Chicken Lollipop is a delicious and simple dish. It can be served to your guests, family, and friends at a tea party. Isn't that simple? Make this crispy chicken snack at home and impress your friends and family with your culinary prowess.