Huawei Mate XS2 Hands-on Preview
You've been searching in the wrong place if you believed smartphone makers were done inventing. Foldable phones are all the rage right now, and Huawei is back!
The Huawei Mate Xs 2 features an outward-facing screen that wraps around the front and back of the phone, unfolding into a 7.8-inch small tablet or compacting down to a 6.5-inch smartphone that's no thicker than the phone you're holding right now.
Huawei's Mate Xs 2 resurrects its original "outie" foldable in a new, tougher chassis with its global introduction. At first sight, the Mate Xs 2 appears to be nearly identical to its two-year-old predecessor in virtually every way. But the devil is in the details, and Huawei has made a few tweaks to the outie form factor that gives it a fighting chance. For the time being, here are our initial thoughts on the Huawei Mate Xs 2.
History
The Mate Xs 2 is Huawei's latest foldable smartphone, which was just launched. The Mate Xs will be replaced by the new bendy handset in 2020. The Huawei Mate XS, a development of the original Huawei foldable, was released in 2020.
In order to avoid following in the footsteps of Samsung and the first Galaxy Fold's hinge disaster, the smartphone included a reworked hinge, enhanced specifications, and a newly built screen cover. The Mate P50 Pocket arrived in early 2022, Huawei's response to the rising popularity of the flip form factor.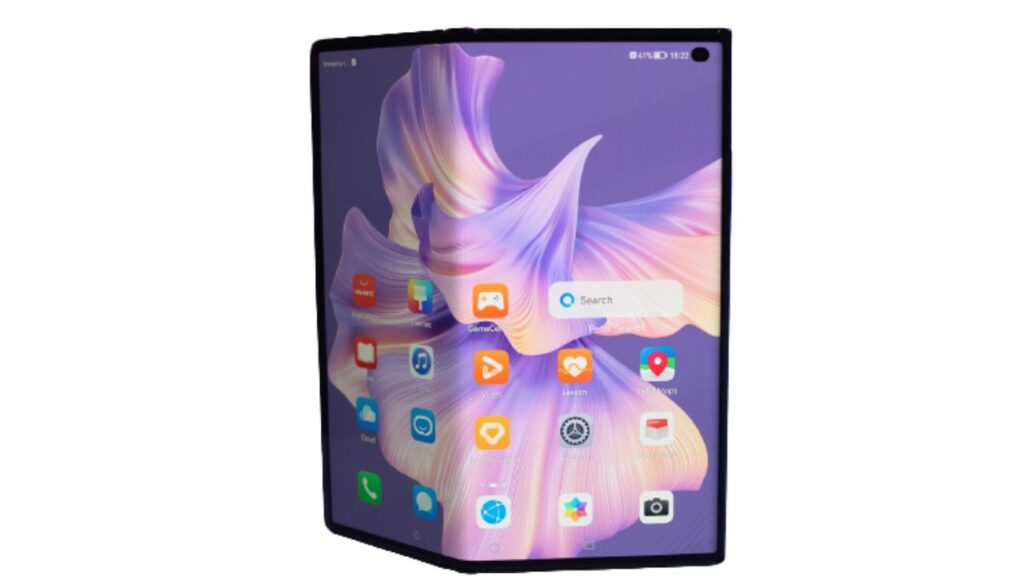 However, Huawei has recently launched the Huawei Mate XS2, the latest edition of its original foldable design. We were given an early-bird hands-on with the gadget by Huawei, and we're going to share our initial thoughts here.
Design and Display
Huawei continues to use the outward fold design, which was refined with the Huawei Mate XS2. From every perspective, the smartphone is gorgeous, and it's even smaller and lighter than its predecessor.
When unfolded, the phone is just around 5.4mm thick, and even when folded, it is only approximately 11mm thick. The Mate XS2 is only 255 grams, which is rather impressive for a device of this size and shape (the Z Fold 3 weighs 271 grams in comparison).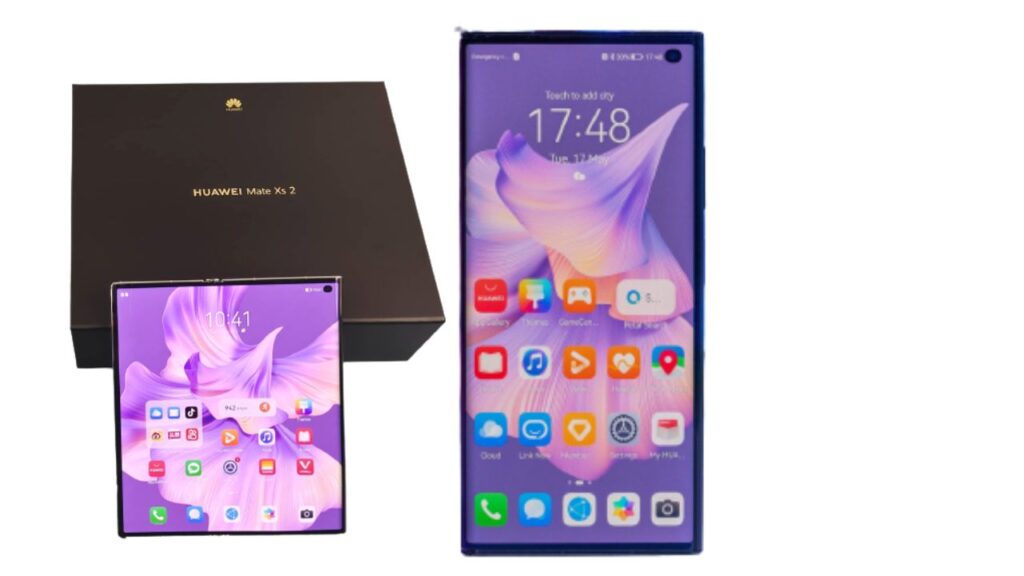 The Mate Xs 2 boasts a single 120Hz foldable OLED display that folds to 6.5 inches diagonally and unfolds to 7.8 inches. Because there is only one screen — which is 2,480 x 2,200 pixels when open — the phone has the same fast refresh rate whether it is open or closed. It appears to be a really excellent panel based on my limited experience with it.
The end dust caps appear to be identical to those on the original Mate Xs. There's no mention of dust or water resistance, and it's unclear how long this new screen will last in comparison to the previous third-generation foldable.
Performance and Software
The Huawei Mate XS2 is powered by last-generation technology, specifically the Qualcomm Snapdragon 888 SoC. One performance core is clocked at 2.84GHz, three are clocked at 2.42GHz, and four are clocked at 1.8GHz – the standard 888 configurations, more or less. The model we examined included 8GB of RAM and 256GB of internal storage. One significant negative is that the phone utilizes a 4G version of the 888 chipsets to get over the limitations, stretching their hands all the way to silicon, so no lovely 5G for you.
While having a processor from a previous generation may be a turn-off for some, the Mate XS2 is really rather speedy. The device is still running EMUI 11.0, which is quite well-tuned at this time – there are no hitches or lags, and everything runs well.
The Adaptive UI allows you to split the screen with a single swipe, launch mini windows, and apps automatically extend as you unfold the phone and retract when you fold it back, suggesting that the OS makes excellent use of the enormous screen. Of course, Google applications aren't available on board; there's no way around it.
We weren't able to run benchmarks on the Mate XS2 (that will happen soon), but our early impressions of real-world performance and what you can and can't accomplish with a foldable tablet of this type were extremely favorable.
Camera
The Mate Xs 2 has the same overall layout as its predecessor, with the exception of a 10MP punch-hole camera in the upper right corner. This means you may now make and receive video calls while the phone is closed. You can also utilize the main cameras for selfies by switching to mirror mode. This converts the folded-back portion of the screen into a viewfinder. This adaptability appeals to me much.
Even while the layout is identical to its predecessor, the triple-camera arrangement on the rear has been updated. A 50MP main lens, a 13MP ultrawide lens, and an 8MP 3x telephoto lens are included.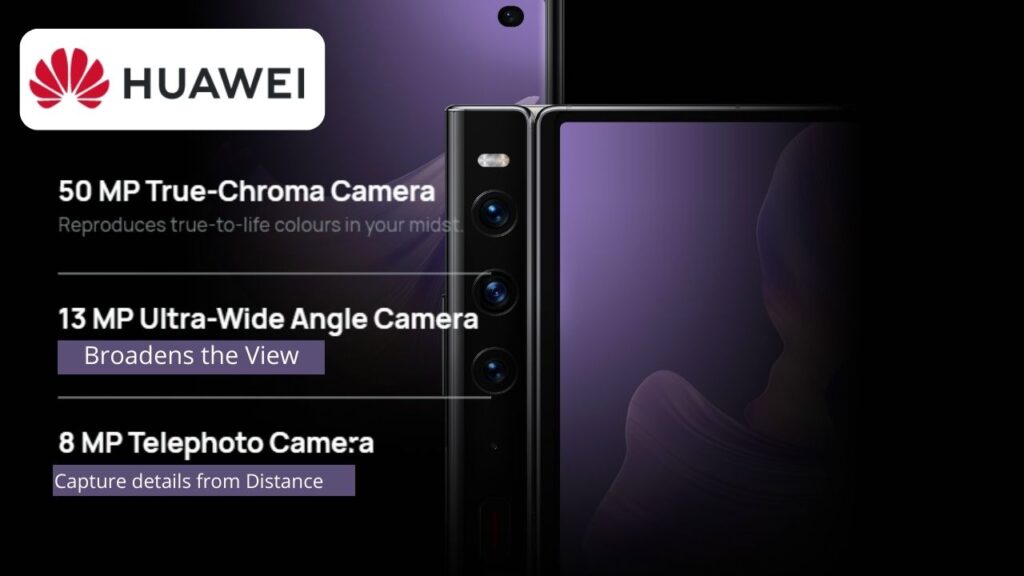 I haven't had a chance to put them to the test yet, but I expect them to operate similarly to the Huawei P50 Pro. In a nutshell, it's most likely fantastic.
The hinge mechanism has also been modified by Huawei. It has a solid feel to it, and I haven't heard any creaks in my little time with it. However, because foldable hinges can loosen up with time, we'll have to see how it holds up in the long run. The wrinkle is practically undetectable, that's all I can say. After using both the Mate X2 and the Galaxy Z Fold 3, this is the closest I've seen to a non-existent crease.
Battery Timings
The Mate XS2's battery capacity has been marginally increased over the previous model, with a 4600mAh battery (most likely split into two cells for quick charging and design considerations) replacing the 4,500mAh in the original XS model.
Fast charging (up to 66W), as well as wireless and reverse charging, are all supported by the phone. Huawei promises that the battery can be charged to 90% in less than 30 minutes, but we'll have to verify this once the phone comes.
Final Views
The annoyingly limited software is, of course, the major flaw of Huawei's handhelds. The hardware may be superior, but if the user experience isn't up to par, as it has been with previous Huawei launches, it may be best avoided. Huawei's own App Gallery is constantly improving, but when the Mate Xs 2 launches in Europe in June, it'll have to do a lot more to persuade potential buyers.
That's about all we have to say about the new Mate Xs 2 until we have a chance to put it through its paces. Variety is the spice of life, and if the downfall of LG has taught us anything, it's that those who zig while others zag should be admired. The vast majority of people will probably choose an inward-folding foldable, but it's nice to know that there's also an equally stunning outie available. If you want to get to know about the difference between iPhone 14 Pro Max and iPhone 14 Max then you can visit our blog.