How to Make Delicious Fish Popcorn Recipe?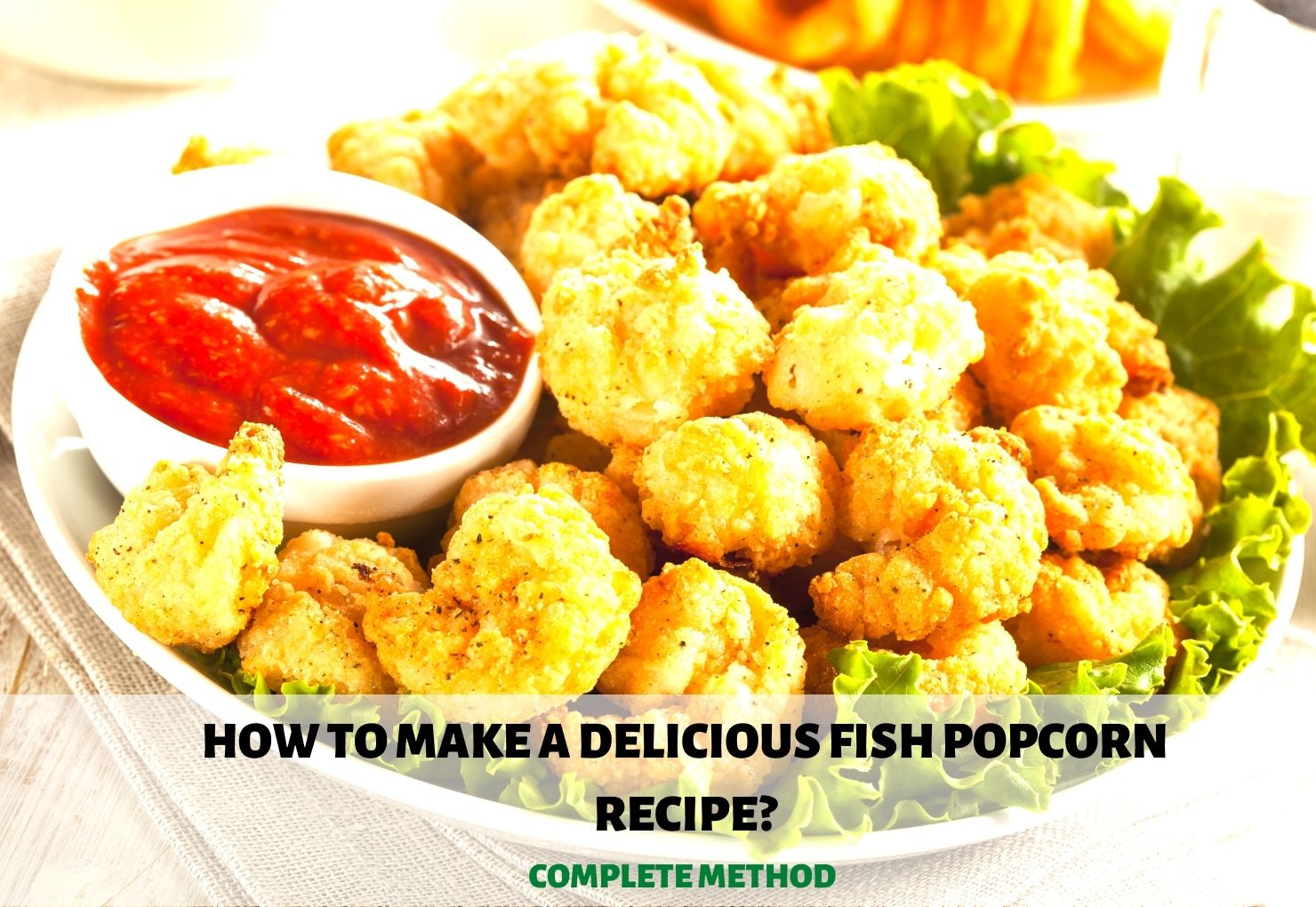 When it comes to taste, the scent and texture of this dish will engulf your senses and make you want to never leave these delectable goodies. So, if you're looking for a simple yet nutritious fish snack food to satisfy your evening needs on any given day, try this easy-peasy fish popcorn recipe.
Have you ever tried fish popcorn? We've all heard of and enjoyed chicken popcorn, but have you ever tried fish popcorn? It's just as simple to create and just as tasty! Would you think is just only four ingredients and takes around half an hour to prepare?
If you're looking for a simple yet nutritious fish snack dish to satisfy your evening needs on any given day, try this easy-peasy fish popcorn recipe.
What is Fish Popcorn?
The first thing that comes to mind when you think of your favorite seafood is fish. Fish curry, fish pakora, fish biryani, Tawa fried fish, fish and chips, and a slew of other classic dishes have defied all culinary odds to find a home on many plates, both at home and abroad. Aside from all of these dishes, there are a few hidden treasures that are ideal for serving with your evening tea or as appetizers. You've probably tasted chicken and paneer popcorn before. Here's another fantastic seafood addition to the popcorn menu. It's known as Fish Popcorn.
Fish Popcorn Ingredients
1 cup all-purpose flour,
250g boneless white fish, cut into bite-sized chunks
1 big beaten egg
A couple of cups of breadcrumbs,
You may use any type of fish you choose to fry, as long as it is boneless. To season each of these four ingredients separately, you'll need salt and pepper. Regular breadcrumbs, as well as crushed cornflakes or potato chips, can be used in place of panko breadcrumbs.
250 gms Fish Fillets, 1 tbsp Ginger Garlic Paste, 1 tsp Red Chilli Powder to taste, Salt to taste Black Pepper, 1 cup All-Purpose Flour, 1 cup Breadcrumbs
What is the best way to make Fish Popcorn at home?
It's as simple as A, B, and C to make these fish popcorns. After you've sliced them into bite-sized pieces, all you have to do now is bread them in the following order: flour, egg, breadcrumbs. After you've crumbed them all, all you have to do now is fry them till golden brown and crispy!
To avoid the fish drying out, which is extremely likely given how thin we cut them and how quickly fish cooks, I recommend frying only 3-4 pieces at a time at high heat.
The Procedure for making Fish Popcorn Recipe
Preferably cut into cubes.
Add red chili powder, garlic powder, salt, and pepper to taste.
In a large mixing bowl, combine all of the ingredients and coat the fish thoroughly.
Combine flour, spices, and water in a mixing bowl.
Crack one egg and mix it well with a pinch of salt and pepper.
Dip the fish pieces in the batter first, then in the eggs. Later, breadcrumbs will be used to coat them.
Carry on in the same manner with the remaining components.
All of the pieces should be deep-fried until golden.
Before you begin the recipe, you must first wash the fish pieces. Preferably cut into cubes. Using a towel, pat dry. Add all of the ingredients, including red chili powder, oregano, salt, and black pepper, as well as the ginger garlic paste, to the pan.
Coat the fish cubes with the mixture. Break an egg and dip the fish cubes in it before coating them in breadcrumbs. All of the components should be deep-fried.
Note: Only use fish fillets in this recipe:
Benefits of Fish Popcorn Recipe
You can get vitamins, minerals, and fatty acids that can be beneficial to one's health from Fish Popcorns. Vitamin B12, which may be found in fish popcorns, is essential for red blood cell formation, DNA replication, and neuron function. Fish is a good source of protein, which is important for keeping muscles, organs, and blood vessels healthy. If you try the Fish Popcorn Recipe and like it, please leave a comment below with your thoughts. And if you have any other creative ideas for how we may use this delectable Fish Popcorn, please share them with us and we'll gladly test them out.
You May Also Love to Read:
10 Refreshing Foods for Healthy Lungs
Unique Things to Consider about Heart Attack Recovery