Asthma Causes and Risk Factors
Do you know having an allergic condition or being exposed to specific chemical irritants or industrial dust are the most prevalent risk factors for getting asthma?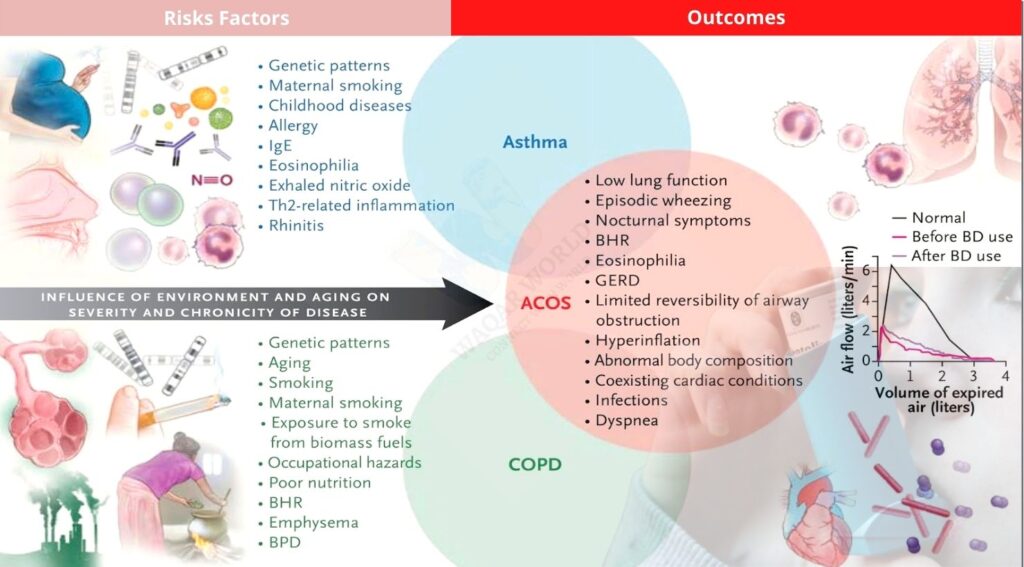 Although doctors are unsure why one person develops asthma and another does not. They do know the physiological changes that cause asthma symptoms: bronchoconstriction and excessive mucus production, which combined impede airflow.
There are also a number of established risk factors for asthma, such as obesity, as well as a number of typical triggers, such as dust mites and mold, exercise, and respiratory infections like the common cold.
It is rapidly increasing because of the lack of awareness regarding the causes and risk factors of asthma. So, in this regard, I am going to discuss some risk factors and causes of asthma to solve this complicated condition.
What is Asthma?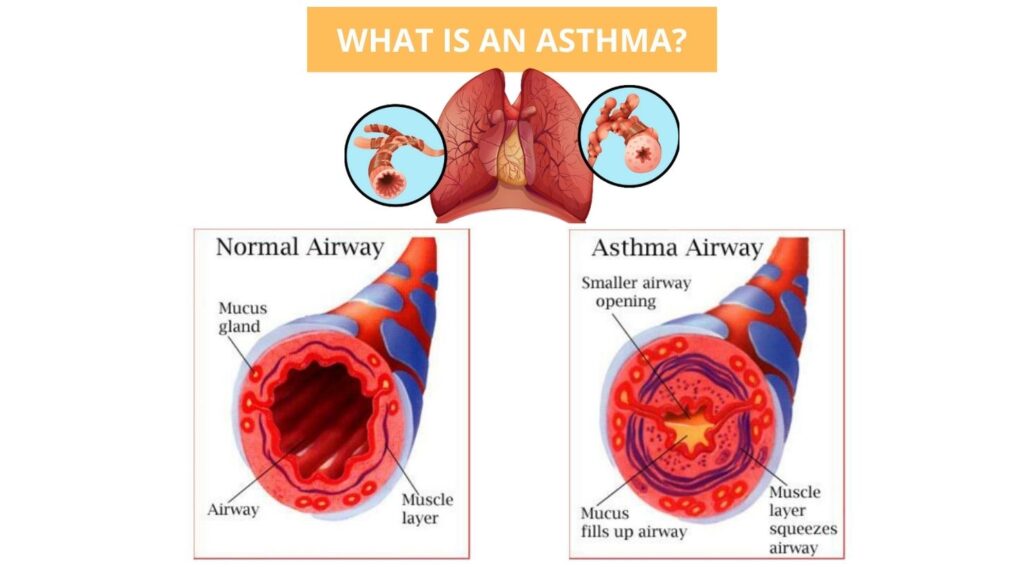 Asthma is a lung condition that involves inflammation and narrowing (constriction) of the airways over time. Although the exact etiology of asthma is unknown, health professionals think that a mix of hereditary and environmental factors might cause asthma or at the very least raise susceptibility to asthma triggers. These elements include:
history of the family
viral respiratory infections in children
allergen exposure at an early age
chemical or cigarette smoke exposure
living in an urban environment
a reliable source
age and gender
What factors put persons at risk for asthma?
History of the family
You are more likely to acquire asthma if you have an asthmatic parent or genetic issue. Then if you do not have an asthmatic parent.
Infections of the lungs caused by viruses
Puffing can be caused by respiratory disorders. Some children can acquire persistent asthma as a result of viral respiratory infections.
Allergies
The presence of an allergic disorder, such as atopic dermatitis (eczema) or allergic rhinitis (hay fever), increases the chance of developing asthma.
Occupational hazards
Exposure to certain components in the workplace might trigger asthma symptoms if you have asthma. Exposure to certain dust (industrial or wood dust), chemical fumes and vapors, and molds can also trigger the onset of asthma in certain people.
Pollution in the Air
Asthma is worsened by exposure to the major component of pollution in the air. Asthma is more common among those who grew up or reside in cities.
Obesity
Overweight children and adults are more likely to develop asthma. Patients who are obese use more drugs, have worse symptoms and have less control over their asthma than those who are a healthy weight.
What are the many types of Asthma?
Do you understand the many forms of asthma? Experts have been able to classify particular forms of asthma, such as exercise-induced asthma (asthma that occurs when you exert yourself) and nocturnal asthma, (asthma that makes sleeping miserable and is quite serious). When you experience an asthma attack, knowing what type of asthma you have might help you get the best therapy. Asthma is divided into many categories depending on how or when it is triggered in a person. Understanding the precise sort of sickness and appropriately following its therapy is important.
Asthma that develops in children
Asthma that develops as an adult
Asthma Due to Allergies
Asthma brought on by exercise
Asthma with a Cough
Asthma in the Workplace
Asthma at Night
Patients are affected in different ways by this condition. Asthma is difficult to comprehend because of its many symptoms and risk factors.
Causes of Asthma
Understanding the events or exposures that cause your asthma to flare up is a crucial step toward improved asthma management. Making a strategy to minimize or limit your exposure to asthma triggers will help you get rid of asthma symptoms and go on the road to improved asthma management. These elements have a significant impact on the onset of asthma.
Medical research has failed to pinpoint the specific causes of Asthma. However, both genetics and environmental variables are recognized to have a role in its development. Asthma can be caused by the following variables, which can be ruled out
A person with asthmatic parents is more likely to have the condition than someone without asthmatic parents. Because this condition may be passed down across generations, it tends to run in families.
Asthma symptoms vary depending on how each individual reacts to irritants or allergens. Dust, air pollution, pollen, paints, pet dander, and other allergens can irritate the airways, putting people at risk of an asthma attack. The illness is thought to be worse by repeated or continuous exposure to the allergen.
Viral Respiratory infections, such as the common cold, can cause inflammation and even damage to lung tissue. If a person has had these illnesses, his or her lung function may be harmed in the long run.
Respiratory infections caused by viruses, such as the common cold, can cause inflammation and even damage to lung tissue. If a person has had these illnesses as a kid, his or her lung function may be harmed in the long run.
Pollen, dust, smoking, and other airborne particles can provoke asthma attacks. An individual living in a city has an increased risk of contracting this disease (because of continuous exposure to airborne substances).
What is the best way to get rid of asthma?
Regrettably, there is no specific therapy for Asthma. As a result, it's critical to keep it under control in order to avoid severe asthma episodes.
If any of the above symptoms or reason matches your situation, you should see a doctor determine if you have this disease or not.
If you're certain you have asthma, talk with your doctor to develop a treatment plan. The goal of this action plan should be to manage this condition.
If your asthma episodes become more frequent, consult your doctor and make any necessary changes to your treatment regimen.
Your doctor can prescribe a variety of therapy options and combinations to help you manage your condition.
Inhalers to open up the airways, steroid drugs to decrease inflammation, and other oral treatments to lessen airway responsiveness are all examples of this.
Conclusion
Consult your doctor if you experience persistent coughing or wheezing, or any other signs or symptoms of asthma that continue for more than a few days. Early treatment of asthma can help avoid long-term lung damage and keep the illness from worsening. As a result, if you have asthma, talk to your doctor about how to keep it under control.
You May Like to Read for Health and Fitness:
10 Refreshing Foods for Healthy Lungs
6 Best Workouts to Lose Belly Fat Guaranteed