8 Tips to Become a Successful Fashion Designer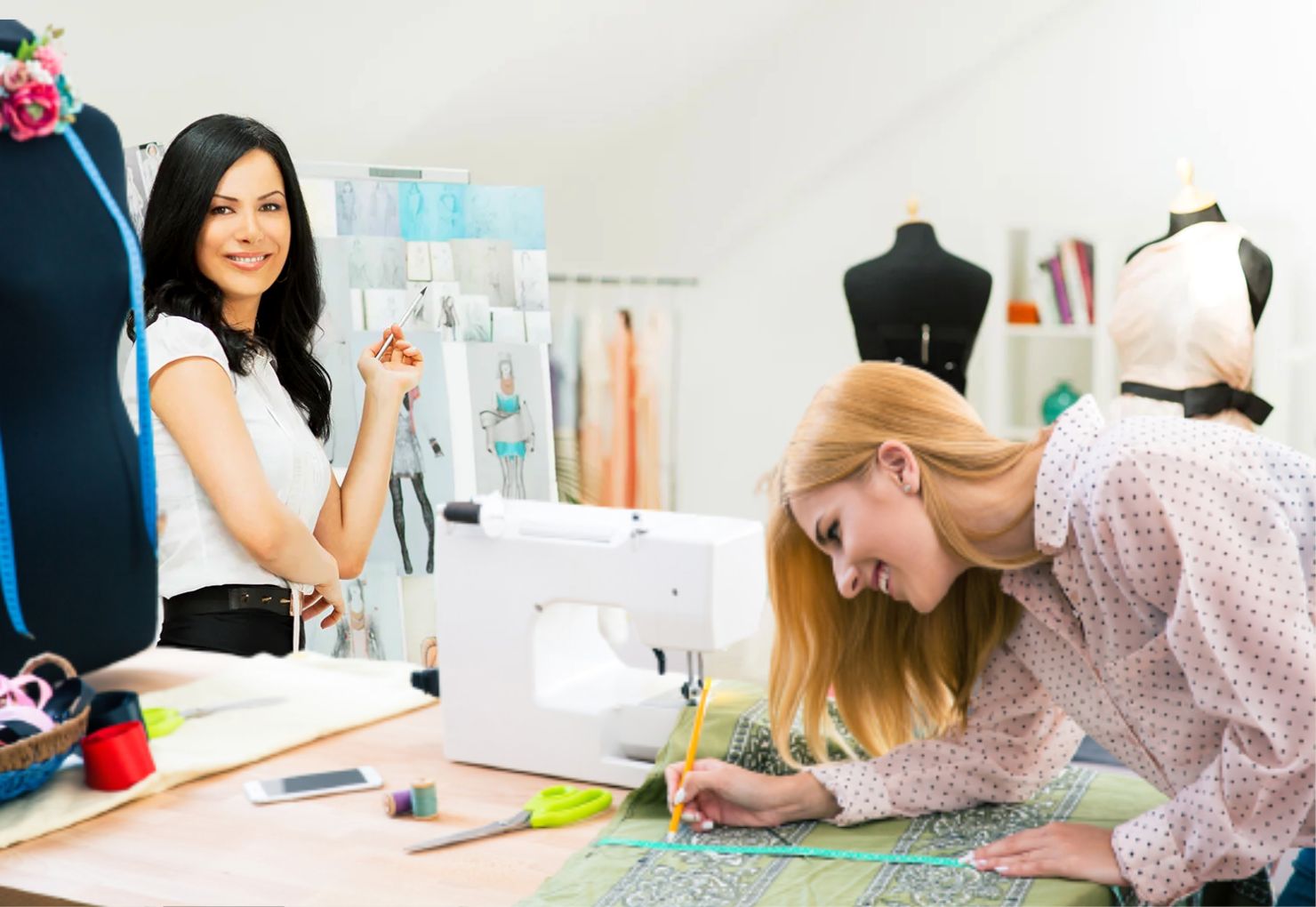 Are you obsessed with fashion? Do you want to get the best Tips to Become a Successful Fashion Designer? We at Waqar World are passionate about giving you amazing ideas for being a fashion designer.
We have a specific benchmark for what it takes to succeed as designers in the fashion business. We want to stand out from the crowd by wearing fashionable, stylish clothing. But what is a regular person—a designer with limited means—to do?
How can you get your designs noticed in such a crowded market when fashion names are expensive and innovation is scarce? Learn how to cut through the noise in this blog using these tricks you can become a successful fashion designer.
1. Passion for Fashion
Many individuals want to work in fashion design, making it a very popular job choice. But how does one go about becoming a clothes designer? Possessing a love for fashion is the first step. To make designs that represent your particular viewpoint, you must be able to observe the world from a new angle.
Next, you must have the knowledge and expertise required to create clothing. Along with sewing skills, you must be familiar with anatomy and current fashions. Additionally, you need to have a solid grasp of composition and color. Finally, you must be able to successfully convey your thoughts and notions to others.
2. Color and Style Sense
Professionals in the field of fashion design will know how to distinguish between fashion and style and will know exactly when one is necessary and when the other is not. But the question is how do you develop flawless technique?
Yeah, we have the best solution! By observing how individuals behave and dress in a chic and fashionable manner. You may compare and assess their sense of style and fashion by keeping an eye on them throughout time. The same is true with colors and how various pairings can create or destroy a beautiful moment
3. Continually Strive to Improve
This is a huge one because working in the sector will need you to put in a lot of overtime, whether you're employed by another business or working for yourself. Six days a week, for a total of 16 hours each day. It is perpetual. Just get accustomed to it now; you'll be working a lot of long hours.
Get used to it now since it will need a lot of endurance and resolve. There will also be situations that are quite aggravating. Perhaps your manufacturer won't produce something the way you intended it, your fabric won't be available, or your orders won't arrive on schedule. You must have the endurance and will to just keep going since things will inevitably arise.
4. Painting and Sewing Abilities
Any fashion designer has to know how to sew. Although complete proficiency in fundamental fashion construction skills, like operating a sewing machine, is not required, it would behoove any aspiring designer to get a deep understanding of the craft involved in creating your ideas. You can choose the ideal fabric for your outfits more effectively if you are aware of the various materials and the characteristics that set them apart.
5. Choose Ideas that will be Profitable
A great design or product requires the right fusion of creativity, public taste, business concerns, and more. It's difficult to find that Midas touch. But if you master the art of producing designs that give your customers the "wow factor," you've made it to the big time in the fashion world. For your work to be successful commercially, you must achieve this enchanted equilibrium.
6. Knowledge of Fabrics and Materials
By handling textiles, altering the tension of various stitches, and practicing needlework, you may become acquainted with the many components of garment design. Use tools like technical workshops, online tutorials, and craft books that take you through the making of a garment step by step.
Making a fabric choice is crucial to communicating your ideas. Make creative selections based on more than just a sample to ensure you have a full understanding of how the fabric will flow and drape on a human body. Touch and feel the fabrics you want to use.
7. Sketch the Concept
A sketch's primary purpose is to help you start mentally imagining the design. A sketch's second purpose is to serve as a design guide for the patternmaker who will make your initial muslin or prototype. The technical details of your proposal, including darts and seams, sleeve length, overall length, fit, form, and more, will be communicated through these simple, flat drawings.
By affixing a swatch to the page, you may identify the potential materials that could be used for each item. This informs the pattern maker whether the garments are printed, patterned, or solid, as well as the weight or stiffness they should have.
8. Create a Stylish Collection
Collection development is not a straightforward process. You may create a cohesive collection that communicates a single notion or your collection can be made up of several looks that reflect several ideas that are all linked by your design decisions. These might be regular ratios, hues, or even the absence of color. Within the spirit of your collection, you may allow for variation and eclecticism.
Your collection should be focused on supporting your viewpoint. You should switch up your silhouettes if you decide to keep the colors in your collection to a minimum, and vice versa. You may seek input on your ideas and the way the parts all fit together from your teammates, friends, or peers.
Final Thoughts
This article has demonstrated that 8 Tips to Become a Successful Fashion Designer must be involved in a variety of changing fields during your professional career. Whether you are a seasoned fashion designer or just getting started, you must always advance your abilities to be competitive.
You may develop your general knowledge by reading papers, going to conferences, or watching tutorials. There are numerous tools available to help you upskill. Pay attention to other designers and share your knowledge with them. Don't be hesitant to take on new difficulties. Keep learning and innovate the market. If you are looking for the Elegant Gift Ideas for All Men, you can visit our recent blog and amaze your men with these gift ideas.